If job sites and travel are part of your business, then you've probably thought about how handy it would be to be able to track an employee's location and the hours they're working at the same time. Whether you run a construction business, a landscaping or cleaning company, a delivery service, or any other business that has staff out in the field, it's important for you to know where your people are so you can dispatch team members properly and get work done right.
So let's go ahead and jump into these ten sales employee tracking apps/tools that will help you manage your crew and run your business more smoothly.
1. Twib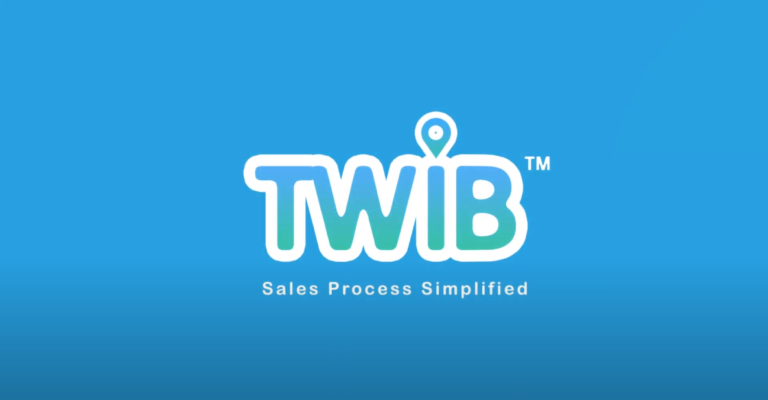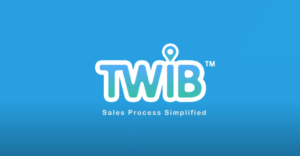 The first on our list is Twib. It is available on both the android and IOS platforms. It is a sales tracking app and sales reporting app which provides you with incredibly accurate GPS location services as well as basic features like Work Assign, Expense Manage, and Employee Attendance. The most unique feature of this employee tracking app is its offline capabilities. In the absence of the Internet, the details will be stored within the device, and once the Internet is available the employee monitoring & sales team tracking app will sync the details in the cloud. It is a cloud-based app so it doesn't use any space on your mobile. The data gathered from your mobile is directly synced to the cloud. It also creates multiple reports to check your employee's performance. It has other features such as Visit Check-In with Images, Instant Notification, Remote Attendance, Remote Work Assign, Travel Report, Admin Panel for Aggregated Reports, Branch facility for multiple locations, Client Manage.
This sales app is useful to use in various industries such as Distribution, Manufacturing, FMCG, Door 2 door sales, business services, b2b services, and medical representatives. And finally, Twib is free to download the app and it offers competitive pricing $4/user/month monthly and $10/user/month annually.
Pros:

Price is very competitive, suitable for small businesses.


Good Customer Support.


Regular Updates and New features added regularly.


Offline features are available.
Cons:


Enterprise-level features missing.


GPS Sometimes not very accurate in low network areas.
2. Hubstaff
Hubstaff provides you with incredibly accurate GPS location services and geo-fences. With Hubstaff, you also have access to an easy to use mobile app that's available on both iOS and Android, and with automatic reporting, payroll integrations, and productivity monitoring, it's an all in one business tool. The apps allow you to see time spent in transit versus time spent at a job or client site.
This helps give you a clearer picture of how your team works. Now to make things even easier, you can add customized job sites in Hubstaff so time tracking will automatically start and stop as a team member enters or leaves a location. Also, Hubstaff integrates with over 30 other popular business software like QuickBooks, Salesforce, TransferWise and much more. It is starting at $10 a user per month.
3. Timesheet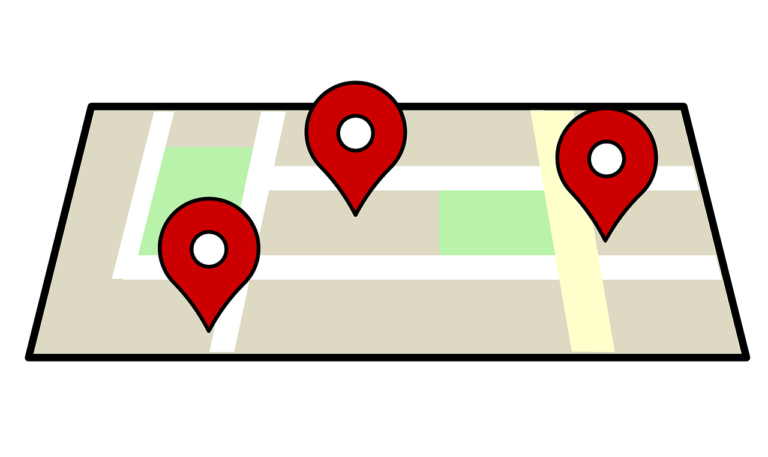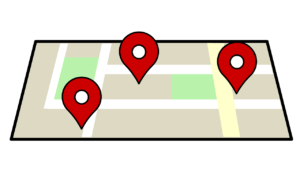 Number three on our list is Timesheet Mobile, available on both iOS and Android. This app can track employee work time and location from anywhere and it also gives you real-time syncing to an employer portal so you can always get an idea of where your employees are at any specific time. Another cool feature is the ability to capture mileage for expense reports.
Pricing wise it comes in at $3.49 per employee for unlimited punches and $14.99 for a company subscription.
4. Clockify
Clockify is a free standalone work hours tracker with project and team management features. With Clockify, you can track time as you work on an activity, add time manually, enter it in the Timesheet, and further manage it by editing, deleting, and specifying these time entries. Later on, you can generate Visual and Weekly Reports of your tracked time, export these Reports as PDF or Excel files, or save them.
Clockify is free for an unlimited number of users who need basic time tracking features, and its paying plans offer various additional permission options, productivity and Report features, and complete data privacy and control. The pricing starts at $9.99 a user per month.
5. Labor Sync
Next is Labor Sync and this is a multi-lingual cloud-based app that lets you track your workforce from anywhere. You'll be able to see which job sites your crew is at, where they are when they clock in and out, and an interactive map that lets you monitor their workday. And with batch entries, not every employee needs their own smartphone because multiple team members can be tracked with one device. It also has a messaging feature so employees can be notified of any meetings or scheduled changes.
And for pricing, Labor Sync starts at $10 a user per month.
6. Toggl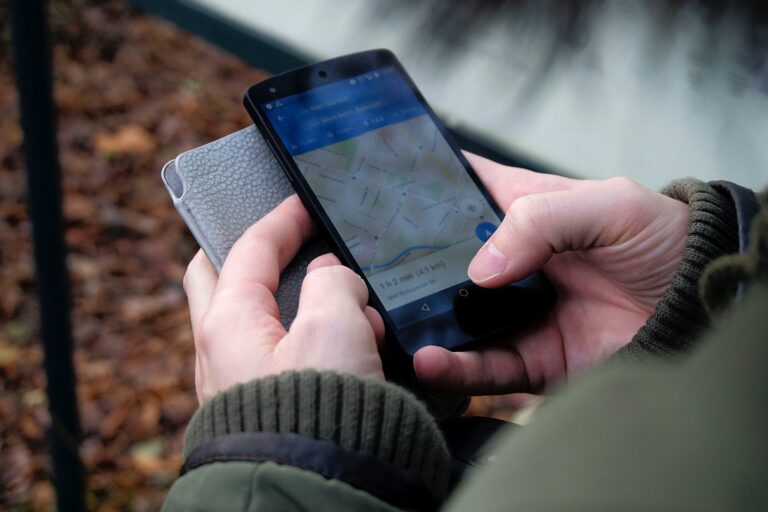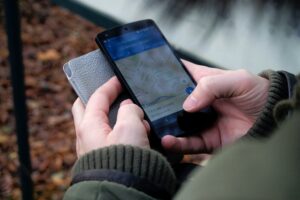 Toggl is another standalone work hours tracker, with project and team management features, although with more limitations in terms of what you get for free. With Toggl, you can also track time as you work on activities, add time manually, and manage your time entries by editing, deleting, and specifying them. Later on, you can also generate Reports, and export them as PDF and CSV files.
Toggl offers the most basic time tracking features for free for up to 5 users, while it's paying plans offer basic and additional time tracking features for unlimited users, various permission options, and productivity and Report features. Overall, Toggl's features make it suitable for small businesses and freelancers who need time tracking basics.
7. HoursTracker
HoursTracker has automatic overtime, location awareness, tags, and filters. Users can also be notified when it's time to leave so you can set an expected number of hours per day for them to work and receive an alert whenever they approach the end of that allotted time. A notification 15 minutes prior helps employees know when it's time to clock out for the day. Finally, you can also choose to receive notifications when someone arrives or leaves an area.
And HoursTracker is free to download and comes in at $9.99 for the Pro Edition.
8. Timecamp
TimeCamp offers basic time tracking features, but also invoicing and employee monitoring. This app offers tracking time as you work on an activity, adding time manually, and also automatic time tracking. You can then edit time entries and later generate reports. You get the basic time tracking features for free for 1 user, and the paying plans offer these features for a larger number of users, as well as exporting options for Reports, manager approvals, invoicing, staff scheduling, and other features.
Overall, TimeCamp's features make it suitable for small businesses that make invoicing and employee monitoring an imperative. It starts at $5.25/user/month.
9. TSheets
Number five on our list is TSheets and this app offers an intuitive experience when you're clocking in and out, changing job codes, or performing any other time tracking and management actions on the go. Its background synchronization technology and enhanced GPS functionality are optimized so that TSheets won't drain your device's battery.
Plus the app continuously syncs so you never have to worry about losing your data if your connection suddenly cuts out. TSheets can also generate a convenient map of activity for the day so it's easy to see where a user has been.
Pricing comes in at $5 a month per user and a $20 base fee for up to 99 users.
10. Timr
And the final app on our list is Timr, and Timr tracks your working time and project time on the go. While Timr's, a web application focuses on time tracking, their mobile app can also handle GPS tracking. The web and mobile apps also continuously sync automatically so users are always working with the same data. Compared to some of the other apps on this list, Timr is more lightweight and lacks some of the business-focused features that other apps have.
As far as pricing goes, it starts at about $8.87 a month per user.
And there you have it, ten of the best sales employee tracking tools around.